SEASON EXTENDER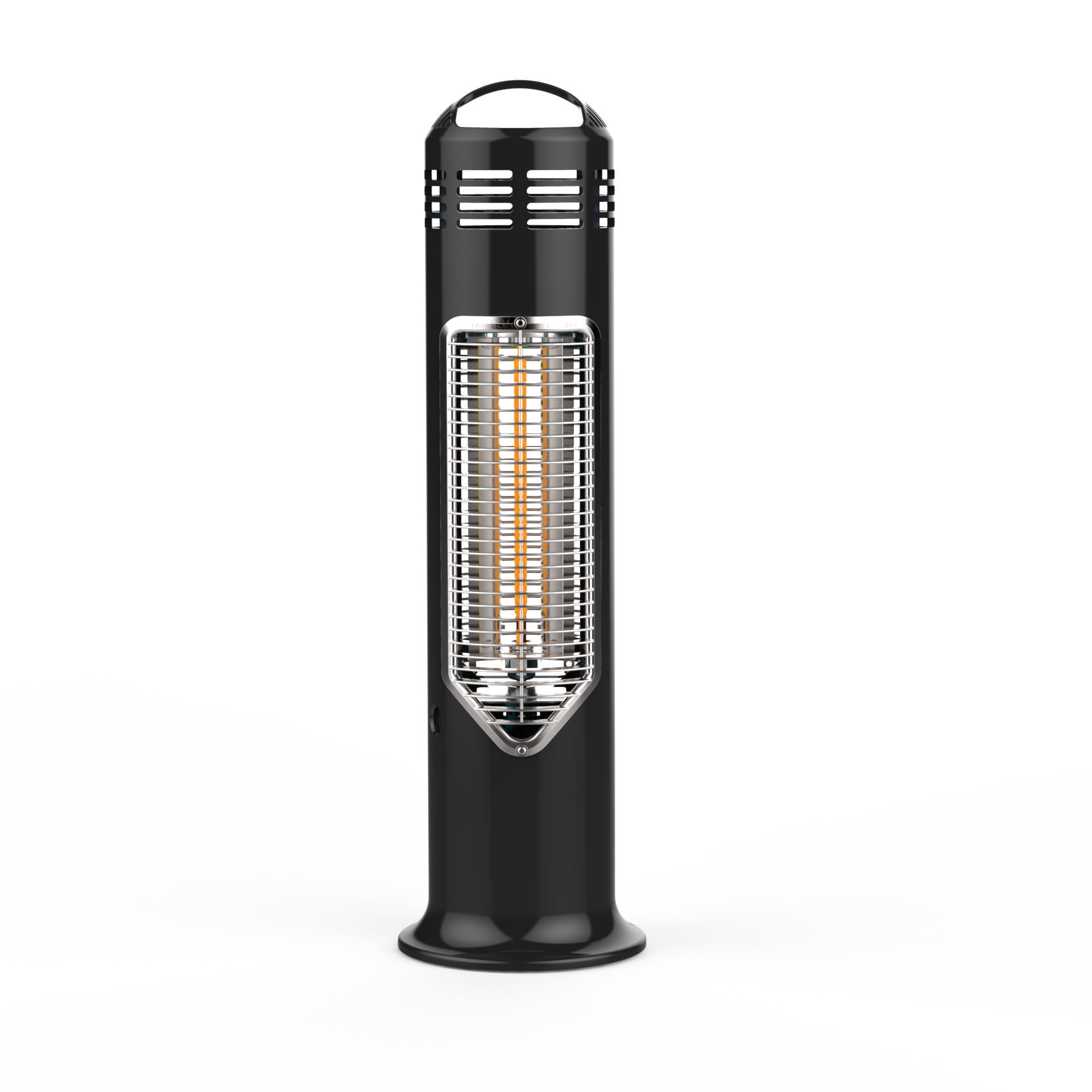 SOLD EXCLUSIVELY AT HOME DEPOT
STILE introduces the new portable infrared electric Patio Heater featuring MENSA HEATING technology. It's the perfect season extender, providing outdoor heat exactly where you want it. Its sleek designs makes the heater extremely portable, easily fitting under a table for an evening on the patio, balcony, deck – even take it with you camping.
STILE Products
Find out more about STILE products
here
.
SAFE TOUCH by MENSA HEATING
Our heaters are the only one of its kind to have SAFE TOUCH, and thereby we see MENSA HEATING's products as the safest outdoor heaters in the world!
With its unique patent protected technology MENSA HEATING is able to provide products with SAFE TOUCH, which allows you to touch the heaters at all times. Thanks to Danish engineering, we have managed to invent this unique function, which has been carried out to all our models.
Read more
here
.
PERFORMING AN EFFECT OF 1500W WITH ONLY 550W
MENSA HEATING uses only the best lamps on the market (Quartz Short wave), securing 92% efficiency. And due to our unique construction of the bipolar lamp house, we can perform as similar to 1500W lamps, but only using 550W. This makes our heaters less expensive in running cost, and close to a third in the Co2 emission.

SAVINGS AS NEVER SEEN BEFORE
Imus revolutionized outdoor heating with its low running costs, as never seen before. If comparing Imus with a traditional gas heater the figures speak for themselves:
The total savings in running cost compared to a gas heater is 94%. In other words, this means that for the same running cost as 1 single gas heater, you can use 23 Imus products.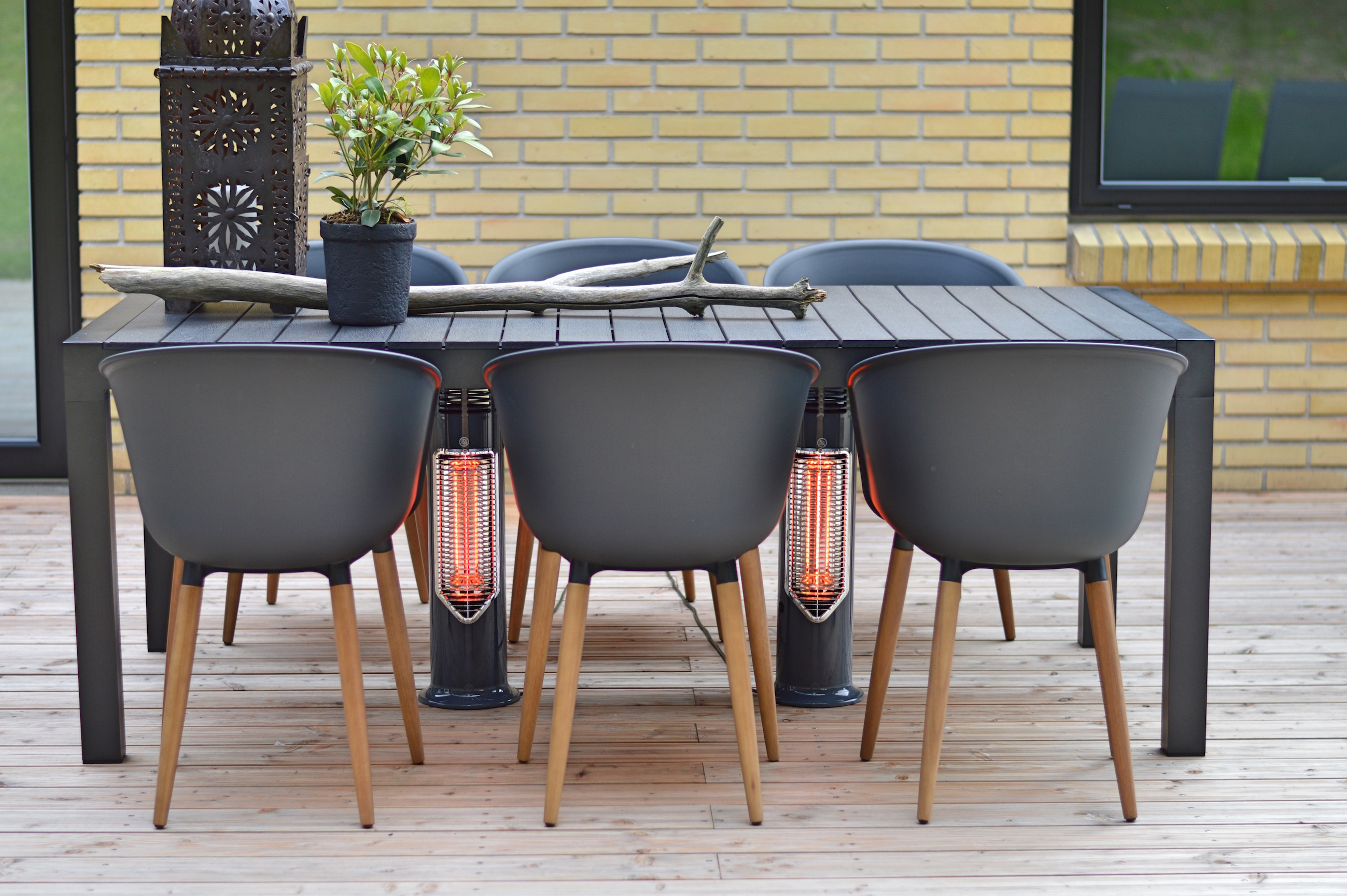 NEW GENERATION ADAPTED TO THE ENVIRONMENT
MENSA HEATING delivers the most environmentally friendly patio heaters on the market for outdoor heating. With these products, MENSA HEATING will ensure that this new generation of patio heaters will respect the environment. With the most environmentally friendly products, MENSA HEATING is able to present a CO2 saving of 89% compared to a traditional gas heater.
Read more
here
.
SOOTHING HEAT
Harmless infrared light is used to increase vibrations in our cells that then heat up the body. Because Imus' infrared heat source is positioned to optimize the body's natural heating system, the result is a pleasant soothing heat throughout.
DESIGNED WITH YOUR BODY IN MIND
To maintain warmth for our vital organs our bodies automatically react to cold by reducing the flow of blood to our extremities, which is why our arms and legs are usually the first places to feel the chill. Imus' heat source is specially designed to fit below the table, allowing soothing warmth to spread up through the body. By making sure that your legs are nice and warm, Imus allows your body to circulate this warmth evenly and naturally.

EXTEND YOUR SEASON
Our innovative heat technology can extend your outdoor season by several months. Soak up the relaxing and comfortable warmth as it rises up through the body leaving you to enjoy the pleasure of the outdoors late into the season.



EASY TO MANEUVER
Imus slips easily under a table, so it is quick to take out or move back in after a pleasant evening on the patio, balcony or even out camping.

PLUG & PLAY
Imus requires no preparation. Simply connect the product to a power outlet and you are ready to enjoy immediate soothing warmth.